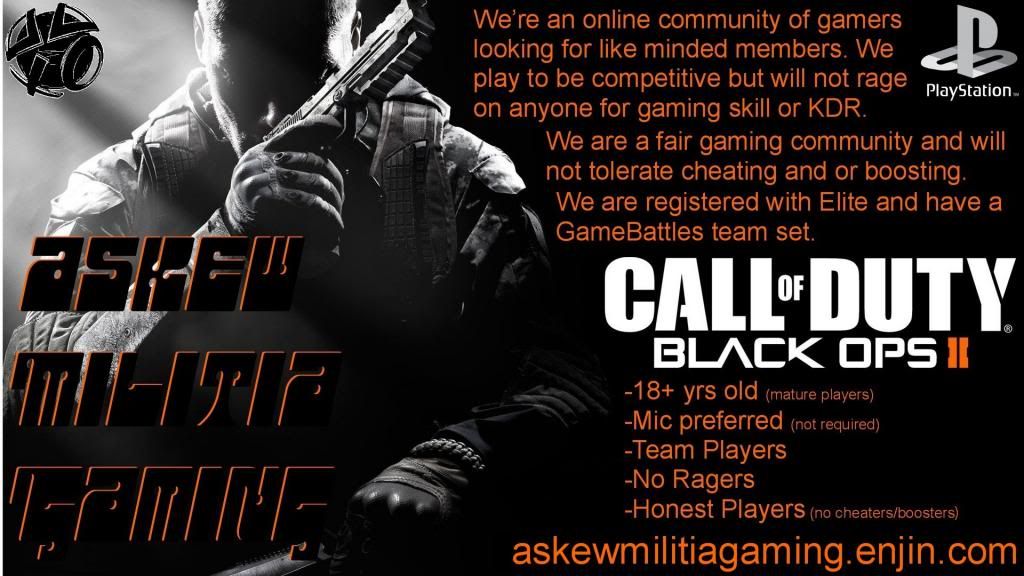 [AkMG] Askew Militia Gaming is not focused on the number on our titles, Clan Ops, Challenges or being on the top 100 Clans. We are about gaming for the fun of it as well as the win but we are not looking to achieve goals that will turn the game into a task. We like to push ourselves to our best, don't back down from a match, enjoy the outcome no matter what and like the challenge of a good match.
Looking for competition gaming?
We are also looking for competitive players to join our Comp Team!
Requirements:
-Mic
-Team Player
-Active on Site
-Attend Practices (when available)
Apply @
http://askewmilitiagaming.enjin.com